Do not touch
Coronavirus (COVID-19) - Updated January 1st 2022
Starting August 1st, 2021, Azul Pacifico will be operating all tours in the countries of Mexico and Panama. The United States are currently in the process of welcoming back visitors. We are for the moment, planning tours for the southwest part of the United States.
We have redefined how we can explore all these beautiful countries again, based on:
guidance from leading experts, including the CDC and WHO
in discussions with Tour partners
with feedback from of our guests
We have implemented Health and safety protocols, which may vary depending on where you travel. Azul Pacifico and our suppliers are committed to following local rules and requirements. Consistent with recently updated CDC guidelines, all Azul Pacifico guests must be fully vaccinated and have received a negative PCR COVID-19 test within 72 hours of departure for their journey.
We'll continue to add tours, departure dates and destinations as we evaluate travel requirements and last but not least enjoy no exchange fees and flexible payment policy on any tour you book. Go ahead and plan your trip with confidence, before all the best dates are taken.
Azul Pacifico Tours GmbH –
Ihr Reisebüro in Regensburg
Sie lieben es, die Welt zu entdecken? Mit der Azul Pacifico Tours GmbH, Ihrem Reisebüro in Regensburg, bieten wir Ihnen dazu die Gelegenheit zu Wasser und zu Lande, an die einzigartigsten Orte, die man sich nur vorstellen kann.
Unvergessliche Reiseziele warten auf Sie
Besuchen Sie mit unserer kompetenten Unterstützung Teile der USA, Mexico und Panama oder buchen Sie eine unserer Seetouren. Unser Angebot ist sowohl speziell als auch vielseitig – wir beraten Sie gerne! Das Besondere dabei: Wir sind für unsere Urlauber, Touristen, Abenteurer und Weltenbummler stets auf der Suche nach wundervollen Reisezielen abseits der Massen. Ausgetretene Reisepfade werden Sie bei uns nicht finden, dafür aufregende Erlebnisse auf Reisen: Sie würden es bereuen, sie zu versäumen!
Reisen in die Western United States
Falls Sie die Geschichte des Wilden Westens schon immer fasziniert hat, dann sind Sie hier richtig: Begeben Sie sich auf die entsprechenden Spuren mit einer Reise durch den Grand Canyon und die Utah Canyons, von San Francisco bis Las Vegas. Auf Ihrem Roadtrip lernen Sie den "American Way of Life" hautnah kennen – lassen Sie diese individuelle Reise zu Ihrem unvergesslichen USA-Erlebnis werden!
Reisen nach Mexico und Panama
Wer es beschaulich, aber nicht weniger interessant mag, für den ist eventuell unser Reiseangebot nach Mexico und Panama das Passende. Egal, ob Sie Ruhe am Meer an den wilden, oft unberührten Küsten genießen möchten, sich für die bewegende Kultur interessieren oder malerische Ruinen im Dschungel besuchen möchten – lassen Sie sich von diesen ganz besonderen Reisezielen doch überzeugen und überwältigen!
Segeln, tauchen, schwimmen, angeln –
Ihr individueller Urlaub zu Wasser
Sie möchten segeln, tauchen, schwimmen oder angeln? Auch hier haben wir als erfahrener Reiseveranstalter in Regensburg viele Ideen für Sie! Buchen Sie individuelle Meeres-Touren, verbessern Sie mit uns Ihr Segelhandwerk oder entspannen Sie einfach auf dem Meer und am Strand – wir wissen wo und wie, von der Westküste Mexikos bis zu den Tuamotus-Korallenatollen im Südpazifik.
Ihr Reiseveranstalter in Regensburg:
Lassen Sie sich von uns individuell beraten!
Mit unserem Reisebüro in Regensburg profitieren Sie nicht nur von tollen Urlauben und Reisen, sondern zusätzlich von unserer eigenen umfassenden Erfahrung und ebensolchem Wissen rund um unsere handverlesenen Reiseziele. Wir beraten Sie umsichtig zu unentdeckten Orten und achten darauf, dass Tourismus mit achtsamem Augenmaß stattfindet. In vielen Regionen pflegen wir freundschaftliche Kontakte zu den Menschen, die dort leben. Und das macht einen Trip dorthin aufgrund solch einer persönlichen Note natürlich noch spezieller. Sich individuell auf ein Abenteuer zu begeben – wenn es das ist, was Sie während Ihrer Reisezeit tun möchten, dann helfen wir Ihnen gerne dabei:
Kontaktieren Sie die Azul Pacifico Tours GmbH, Ihr Reisebüro in Regensburg!
Our story began with Ocean Adventures. A company we consider the starting point for our love of the sea and the commitment we embody to make adventures on the sea available for everyone.
We later on expanded our tours on land as well, because we realized how unique and rare the combination was. The journey we undertook these last ten years, shaped us into the deeply dedicated team of people we are today. A team of people set on creating for you the experience of a lifetime.
We reach out to those who wish to go on the road less travelled by, because we know it truly makes all the difference.
All of our Land and Sea tours are like bricks that you can assemble any way you want depending on what you wish to see and experience and how long you want to stay . Look through all of our tours on our site and see what speaks to you.
Look and choose
Choose any Land and/or Sea tours that you wish to do. We encourage you to choose a combination of Land and Sea tours, to have the most complete experience possible. If you are unsure of what to choose, contact us so we can have a discussion and suggest some possibilities based on your general interests. Contact us through email or by telephone, detailing to us your choices. You also can use our travel request form to get in contact with us
Reach out – We design
We will then craft a day-by-day detailed plan depending on the duration of your stay and according to everything that you wish to visit.
Confirm and travel
Once our proposition sounds perfect to you, you will have to confirm it and we will then book everything for you. The only thing left for you to do will be to travel and enjoy.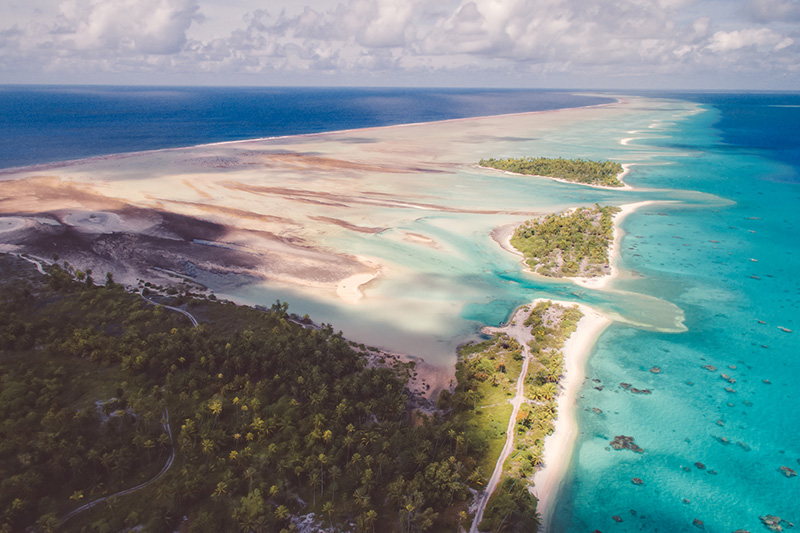 You have to live it to believe it, experience an untouched world under the Southern Cross.
Discover
OUR GUEST'S VERY OWN COMBINATIONS

I have been working in international tourism for over 10 years, organizing trips on all continents. In 2019 I managed my first travel group to Mexico so I decided to contact my friend Jon Hoffmann who was living there and organizing tailor-made trips for small groups in the country. read more
Radu, Brasov Romania on Travel in May 2019 with Mexico combination tour: Chiapas, Yucatan and Central Mexico

Unsere Individualreise nach Chiapas und Yucatan in 2018 und im Folgejahr nach Mexico Central, Baja California und Vallarta Bay war eine unserer schönsten Reisen, die wir bisher gemacht haben. read more
Aram und Tatia, Dortmund, Germany on Travel in May 2018 with Mexico Combination tours : Chiapas and Yucatan , and in March 2019 : Baja California , Barranca del Cobre and Vallarta Bay
Unsere Mexicoreise war an Erlebnisreichtum und Individualität nicht zu übertreffen! An jedem Tag waren wir wieder und wieder überrascht von Land und Leuten. Trotzdem hat immer alles so reibungslos geklappt, dass wir unsere Urlaubszeit in vollen Zügen genießen konnten.
read more
Alex und Astrid , Regensburg, Germany on Travel in Feb-Mar 2020 with Mexico combination tour : Chiapas, Yucatan and Vallarta Bay

Un très beau voyage dans un pays qu'on connaissait pas: le Mexique. Ne parlant pas l'espagnol et étant donné l'immensité du pays nous avons fait appel à une agence locale: Azul Pacifico. read more
Roxanne und Serge, Paris France on Travel in July 2019 with Mexico combination tour: Chiapas, Yucatan and Central Mexico
Sign up below to receive Azul-Pacifico Emails, from updates and news to our special attractive offers, presentations of new developed tours by our inside Azul-Pacifico team of experts, stories from our guests , practical tips, new travel routes and more.