Backstage, special skills
Azul Pacifico is a German tour operator, registered in Regensburg, Germany. We have been working for a decade to design unique experiences of travel for those who wish to go off the beaten path. Through our extensive knowledge and passion, we offer you the exclusive opportunity to thoroughly discover beautiful remote places in Mexico, Panama, the United States and French Polynesia with absolute safety and luxurious comfort.
Our emblematic combination of land and sea tours reaches out to those who wish to have the holiday of a lifetime and create unforgettable memories
The Azul Pacifico Difference
We believe that the more personalised a holiday is, the more outstanding it will be. Our most distinguishing feature resides in our extremely qualified capabilities to create tailor-made holidays, based on your own distinct preferences and wishes. That is why we specialise in organising individual and very small group tours.
Our profound history with sailing puts us in a place to provide a uniquely complete travel experience on land and sea. We want you to think of our tours as bricks that you can take and assemble in whichever way you want. You decide the different destinations you wish to visit and how long you want to stay. We take care of all the logistics.
Our services
Our mission is to make every moment count, which can only happen if you feel that you travel safely and effortlessly. To ensure such worriless travel, we provide a specific list of services.
We can craft you a tour based on your general wishes, or you can choose from our list of proposed tours and combine them however you wish.
The person from our team who will plan your journey will also be your guide on site, available 24/24 and accompanying you on your day travels. All our guides are experienced professionals certified by the country's national authorities. Arrangements can evidently be made if you wish more independence.
We naturally take care of all reservations pertinent to your stay (hotels, transfers, restaurants…).
Upon your request, we will be happy to make your flight reservations, where you can benefit from our access to very interesting Economy or Business Class prices.
You will always be accompanied by a local driver, employed only by our company.
Whenever possible, we will always try to choose a guide who speaks your language.
When you land at your chosen destination, you will be given a phone with a local number, allowing you to communicate with your guide 24/7 during your stay.
All sea-related activities are always lead by highly qualified and US Coast Guard-certified captains and instructors.
We offer the opportunity to organise events for bigger groups as well, should you wish to organise a holiday for special occasions such as weddings, for example.
certain special sea services are available upon request : skipper find and skipper training, catamaran charter services , specialised boat transfers, crew search and logistic services for long blue water passages ( Caribbean Sea and South Pacific )
Services for Travel Insurances
Respecting the European and German Travel Laws by booking your Travel you will be receiving the security certificate or risk coverage certificate, so called "Sicherungsschein"; you will benefit from the liability insurance through Azul Pacifico as well. For holidays without risk, we further strongly recommend the conclusion of following insurances:
Conclusion of a Travel cancellation insurance (including Trip abort) which refunds the costs of your trip and accommodation expenses in the event of a serious hold-up before and while travelling.
Or A Full Travel Package Insurance including Cancellation, Health Injuries, Luggage problems, and Emergency. This can be by travel or by Travel-year.

Specific blue water services
ASA Sailing Courses : ASA 101 , 103, 104 ; bareboat certificate
Skipper trainings for monohulls , advanced trainings for cruising and blue water passages
Catamaran skipper training; teaching you sail cruising with catamaran in safety while you have fun is our passion and includes: docking manoeuvres, working with two engines , rising the sail, specific sail manoeuvres , anchoring and mooring
Skipper find
Yacht management / charter management
World wide Specialised boat transfer
Blue water passages , training and logistics
Our commitment to the environment
Azul Pacifico, is deeply committed to the protection of the environment. We collectively work with —-, to achieve the neutrality of our CO2 footprint. The roads we travel on are specifically chosen to leave nature unchanged. Snorkelling and diving activities assiduously respect the cycles of life and reproduction of sea wildlife.
Our commitment to employ local people
We are also profoundly engaged in hiring and working with local people. We believe that our high standards of reliability and integrity can only be achieved through this particular work ethic. That is why we have built life-long relationships with our local partners, thus guaranteeing you the most authentic experience during your stay.
Our local partners
We have created reliable and trusting partnerships with many local companies, allowing us to make sure that the services we provide are nothing short of exceptional.
"Vallarta Yachts" is our long-time partner, involved in any yacht-related activities. "Ocean Adventures" is our sister company, which is responsible for handling all sea-related activities, such as snorkelling, sailing and diving, for beginners and advanced customers alike.
The people who make the great team that is Azul Pacifico have truly turned their passion into their everyday job to make sure that you get the holiday you deserve. They live in Germany, Mexico and the United States and they will be your guides from the first moment you contact us, to the very end of your trip.
J-R. Hoffmann
CEO of Azul Pacifico and skipper, in charge of all dynamic tour design and planning. He is responsible for the marketing and customer care program of the company.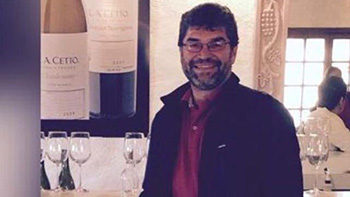 J. Ruiz Avila
Regional Head for Mexico and Panama Office. In charge of the management and planning of all the South Mexico and Panama tours.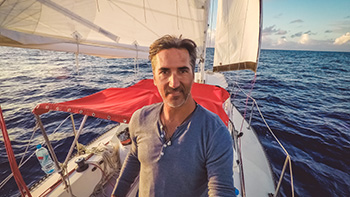 A. Araiz
In charge of management and planning of all Central Mexico and West Coast Pacific tours.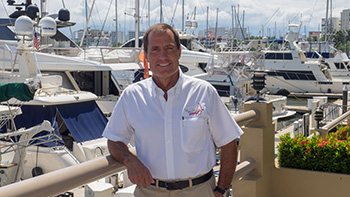 R.Kupps
USA Coast Guard Captain, responsible for all the blue water activities.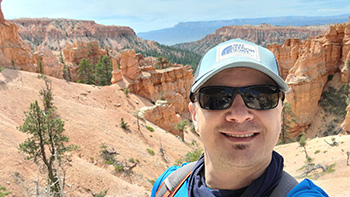 S. Jurca
In charge of management for the USA tours, as well as general project management and IT.